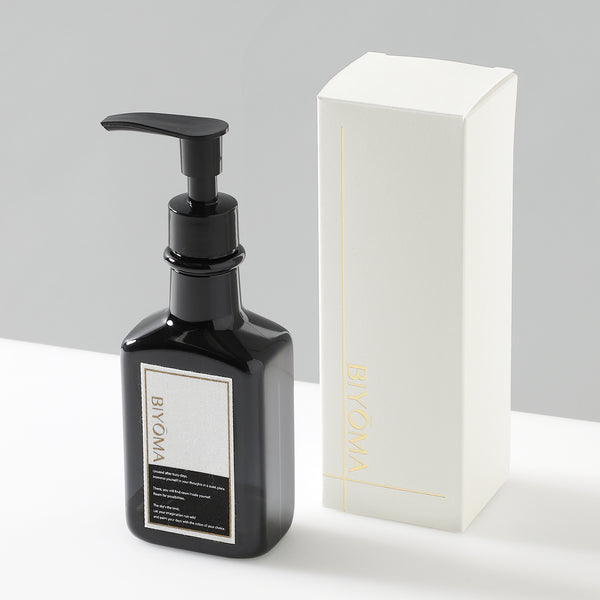 BIYŌMA Body Cream Jet Black
商品に合わせたサイズの箱でお届けします。
商品に合わせたサイズの巾着でお選びいたします
※複数商品まとめてもしくは個別でのラッピングご希望の場合は、カート画面の「ギフトラッピングに関する特記事項」に記入をお願いします。
Refreshing green note scent with sunshine filtering through foliage
99% naturally derived, with essential oils. A blend of woody and calm cedar wood, bergamot that combines the freshness of citrus and floral sweetness, and rare domestically produced kuromoji. The original scent of "BIY Ō MA" that expresses a sophisticated world view was born. With a refreshing yet deep scent, it balances the mind and body. A body cream that gives you a relaxing and healing time at the end of the day.

Moisturizes the whole body with natural ingredients derived from rice
Organic rice from Iwate Prefecture is fermented with rice malt and yeast, and it contains plenty of rice moromi lees.
In addition, it is an item that wraps the whole body with a high-quality moisturizing feeling by blending "olive oil" which is an organic plant oil.

No additives: Mineral oil, petroleum-based surfactants, silicon, parabens, animal-derived ingredients, synthetic fragrances, coloring agents