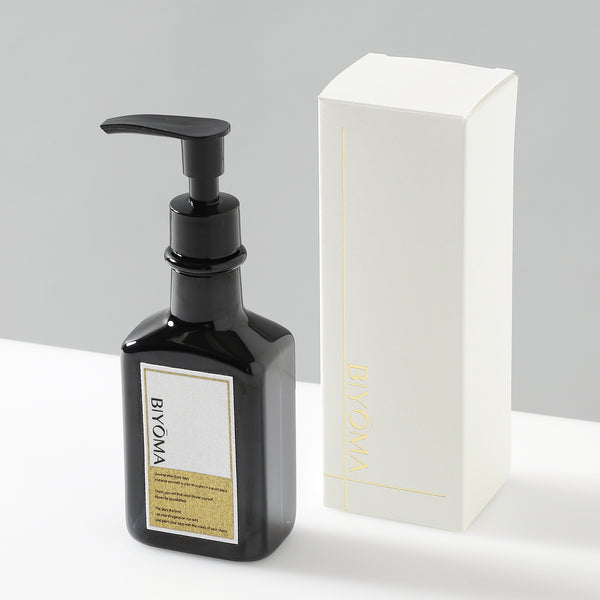 BIYŌMA Body Cream Tsukishiro
商品に合わせたサイズの箱でお届けします。
※複数商品まとめてもしくは個別でのラッピングご希望の場合は、カート画面の「ギフトラッピングに関する特記事項」に記入をお願いします。
The fragrance of elegant floral notes of blooming flowers
99% naturally derived, with essential oils. A blend of jasmine, which is said to bloom in the evening and gives off a rich scent at night, and ylang-ylang, which has a sweet and feminine scent, and rare domestic getto. The original scent of "BIYOMA" that expresses a sophisticated world view was born. A gentle and elegant scent that brings calmness to the mind. A body cream that gives you a relaxing and healing time at the end of the day.

Moisturizes the whole body with natural ingredients derived from rice
Organic rice from Iwate Prefecture is fermented with rice malt and yeast, and it contains plenty of rice moromi lees.

In addition, since it contains "olive oil", which is an organic plant oil, it is an item that wraps the whole body with a high-quality moisturizing feeling.

Additive-free: Mineral oil, petroleum-based surfactant, silicone, paraben, animal-derived ingredients, synthetic fragrance, colorant